Setting up a business involves a lot of courage, risk handling, firm decision making, and determination. Moreover, giving it international wings doubles the effort, albeit increasing its brand value to a great extent. Different countries have different procedures to establish a company in the international market. Let's have a glimpse at how to establish a company in the UAE.
The United Arab Emirates (UAE), formerly known as the Trucial States, an open economy with a population of 1.2 million, is a dynamic and rich cultural country. It is a league of 7 emirates, namely, Abu Dhabi, Dubai, Sharjah, Ajman, Fujairah, Ras al-Khaimah and Umm al-Quwain. Dirham is the Arabian currency. Backed by continuous development in multiple sectors, the country is expected to have a GDP growth of 2.5% and 3% in 2018 and 2019, respectively. The country ranks 20th among 156 countries according to World Happiness Report. The key business sectors that drive the economy are Oil and Gas, Airlines, Export & Import, Real Estate Holdings, Banks, etc. These industries have provoked foreign investors to involve themselves towards setting up businesses in UAE.
Types of Company Formation in UAE
The Emirates have diversified their business portfolio in different sectors, covering different business zones, targeting different business markets. The tax-free zones have been a significant pull for investors to invest in UAE. Business setup in UAE involves a certain set of rules and regulations. There are different types of companies with different requirements from the legal perspective of the Emirates. Let's have a look at the types of companies that can be formed in the Emirates.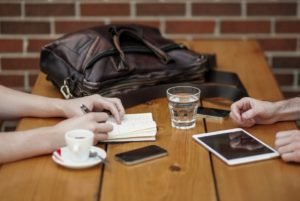 1. Sole Proprietorship
This option can be opted only by the nationals of UAE and GCC countries.
2. Commercial Company
An involvement of 2 or more persons are mandated for a commercial company setup in UAE. The minimum share capital to initiate such a business is AED 2,00,000.
3. Civil Company
A civil company is similar to a partnership and includes HR, Legal, and Business Consultancies in UAE. The partners hold a full authority over company assets.
4. Branch and Representative Office
It can be set up by both local and foreign companies.
Why invest in UAE?
According to a survey conducted by the United Nations Council for Trade and Development (UNCTAD) and Investment Promotion Agency (IPA), UAE has been ranked as the 13th most promising investment destination in 2017-19. The reasons why people flock to invest in the UAE are:
Strategic location
Varieties of business sectors
Ease of doing business
Favorable business regulations
Political stability
Growing tourism industry
Umpteen tax-free special economic zones
Where to Invest?
The different sectors to invest in UAE include:
1. Abu Dhabi
The capital of UAE, Abu Dhabi translates to 'Father of the Gazelle' in Arabic, and is growing rapidly in the industrial and real estate sectors.
2. Dubai
A cosmopolitan city, Dubai flourishes in different sectors like trade, finance, and service sectors.
3. Sharjah
Being titled as 'the City of Knowledge', Sharjah is known for its research, tourism, healthcare and pearl diving industries.
4. Ajman
Situated at the western coast of the UAE, Ajman is a tourist hub. It has been ranked 3rd among the seven emirates in terms of industrial development.
5. Fujairah
Fujairah is famous for the finance and banking sector. Fishing, agriculture and tourism also contribute towards the development of the country's economy.
6. Ras al-Khaimah
Divided into old and new Khaimah, this Emirate has got a rich history. It is a port dedicated to pearls, with fishing and pearl diving contribute towards the majority of Ras al-Khaimah's GDP.
7. Umm al-Quwain
Fishing, date cultivation, research on Mani culture has opened the gates for many investors to start with small business setup and towards the economic development of Umm al-Quwain.
How to Start a Company in UAE?
The procedure for starting a business in UAE involves a series of steps:
Decide upon the business activity you intend to carry out.
Select a location that suffices the business needs and is conducive for business growth in terms of domain suitability.
Carry out a business visa eligibility and requirement check.
Designate a local sponsor.
At this point, it is advisable to consult a business advisor to handle the legal formalities and liaise with government authorities for approvals, licenses and permits.
Conclusion
In a nutshell, we can say that the United Arab Emirates is an open platform for various business sectors. Establishing a business does involve multiple factors. One should abide by the rules and regulations laid by the Monarchy of the UAE, and it has to be followed accordingly. Proper networking and business advisors do ease out the initial process. Business Setup Worldwide is a platform to help you establish your business in the UAE, providing end-to-end company formation solutions – from company incorporation and registration to tax planning, VAT registration and intellectual property protection. We also help our clients deal with legal formalities and prepare businesses to enter the international market. For more information, do contact us. We would be happy to assist you in setting up your business.